We are exceptionally fortunate to be support by many local businesses.
Their sponsorship of our cycling kits allows us to provide structured group events, educational seminars as well as support charities and other cycling related organizations.
Many sponsors not only provide financial support but they also provide their time to our club and the cycling community. Please support these businesses in any way you can.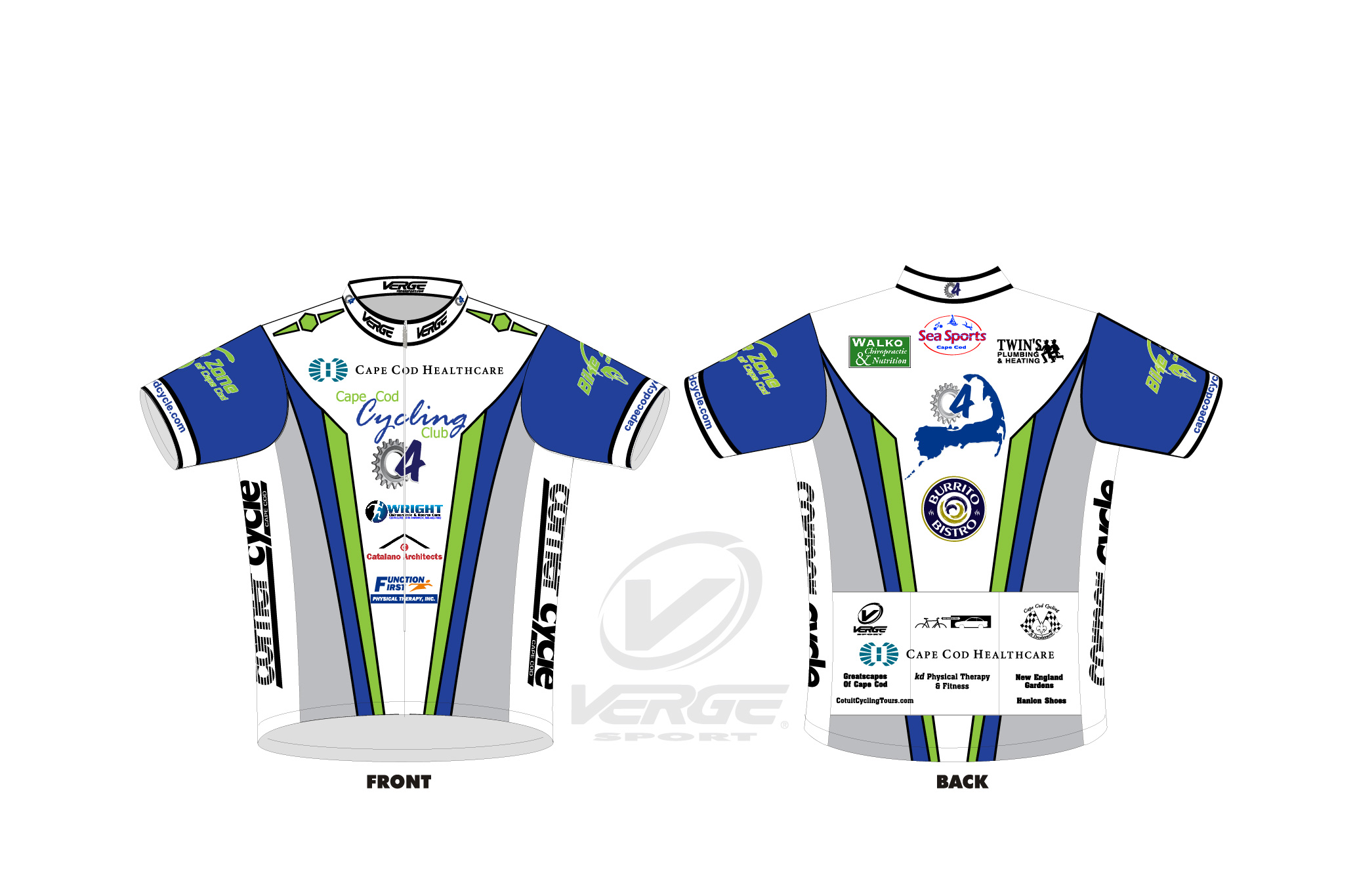 Click on a logo to visit the sponsor's website:
Corner Cycle
115 Palmer Ave
Falmouth, MA 02540
(508) 540-4195
Bike Zone
323 Barnstable Rd
Hyannis, MA 02601-2923
(508) 775-3299
AquaSafe
230 Jones Road Suite 4
Falmouth MAÂ 02540
(508)540-0411
email:aquasafe@comcast.net
Catalano Architects/Design
115 Broad St  Boston, MA 02110
(617) 338-7447
Function First Physical Therapy
540 Main Street, Suite 12
Hyannis, MA 02601
Phone #: (508)778-4317
Sea Sports
195 Ridgewood Ave, Hyannis, MA 02601
Phone:(508) 790-1217
SEMC Sports Management
http://spauldingrehab.org
Twins Plumbing & Heating
65 Frazier Way
Hyannis, MA 02601
508-771-2394
Wright Chiropractic/Sports Care
120 Rt. 28
West Harwich, MA 02671
Phone:(508) 432-7002
Koko Fit Club
Bell Tower Mall- 1600 Falmouth Road
Centerville, MA 02632
(508) 957-2996
CleanGreen
3180 Main Street
P. O. Box 1172
Barnstable, MA 02630
Office – (508) 939-1300
Hanlon Shoes
378 Main St
Hyannis, MA 02601-3904
(508) 775-8877
New England Gardens
998 Route 28
South Harwich, MA 02661
(508) 432-8948
Cotuit Cycling Tours
38 Sandalwood Drive
Cotuit, MA 02635
cotuitcyclingtours@gmail.com
Phone: 508-776-9290
kd Physical Therapy & Fitness
23 E Whites Path
South Yarmouth, MA
Phone: (508) 619-4833
Fax: (508) 619-4835
Chapin's Restaurant
85 Taunton Ave.
Dennis, MA 02638
PH: (508) 385-7000
Get Fit North Falmouth
634 North Falmouth Hwy
North Falmouth, MA 02556
508.392.9511